Full of History
A Fixed Up Ruin in a Dusty Ghost Town
Background
Villa Terlingua, once the largest residential ruin in the Terlingua Ghost Town, is now home to 3 beautiful and unique homes for short-term rental. Originally, 5 parts of the Lopez family lived here, separate from the business of the Chisos mining area (now known as the Terlingua Ghost Town), but close enough to work and play. As the Ghost Town builds in popularity, Villa Terlingua offers our guests the same seclusion with cultural access. It's quiet here.
Want to virtually experience the vibe of Villa Terlingua and the Big Bend before your visit? Check out the #villaterlingua hashtag on Instagram and see it through the eyes of our previous guests.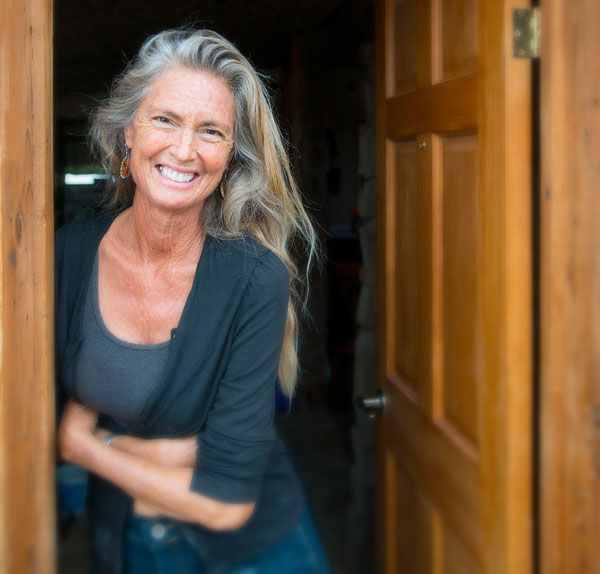 Meet Cynta
When you rent this place you also get me; I have been a long-time guide here and know this country intimately. I live behind the rentals and am always available, if needed, to help you plan your vacation, show sustainable building techniques or to help you find out which desert plants make the best tea. My dog and I walk almost 100 miles a month. I also hike regularly in Big Bend National Park. Having a Masters degree in archeology, I enjoy introducing people to the gems of my location. I have been a river guide here on and off for 10 years, still do Elderhostel (Road Scholar) trips on occasion, and am the historian of the Ghost Town. Being Hispanic, I interact regularly with the communities on the other side of the river, and will encourage you to do the same (so please feel free to bring your passport). I am a member of the Terlingua community and I celebrate this lifestyle everyday. Come and see. I welcome your inquiries.
View Rentals

Profile photograph by Robert Hart, all other photos by John Filo, Lizz Harris, Megg Sorenson, Joe Rife, Corry Otulakowski, Bill Green, Dean Wolpert, Brandon Zeeff, James Partain